Jens is taking photos of a new architecture project around Ninth Avenue and 53rd street, and he took me along to have a look. Of course, you cannot invite me on such a tour without taking time for some eating! So, this was an opportunity to have lunch at one of my favorite restaurants, Roberto Passon at Ninth Avenue, corner of 50th street.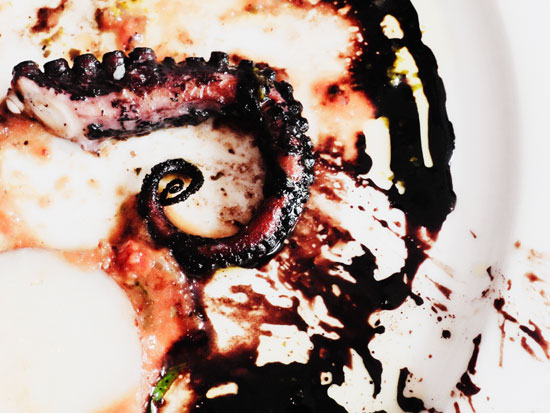 When you walk down that part of Ninth Avenue, you don't expect to find a peaceful place to rest, with beautifully prepared, tasty, and healthy food. But this is just what Roberto Passon is. According to their website, the cuisine is Venetian. Coming from Northern Italy, I am not sure what to say. Certainly, I wouldn't have picked up on this. I ordered some octopus that was, according to the menu, Portuguese. But however that may be, it was simply delicious. Octopus on steamed potatoes, with various sauces based on balsamico, tomato, and pesto (so, all in all certainly Italian enough…).
If you ever get to that part of town, you shouldn't miss Roberto Passon. It has my highest ranking of five stars*****.