I'm playing with the idea that I shall extend my Manhattan Project. When I first came to New York, I was fascinated by Feininger's idea that, in order to find beauty in Manhattan, you have to move far away and make photographs from a distance, so as to eliminate the clutter. For me, some of his best long distance cityscapes somehow better capture the essence of the place than the street photography by Winogrand, and others. However, my thought was that I wanted to turn things around: eliminate the clutter by moving very close, rather than far away.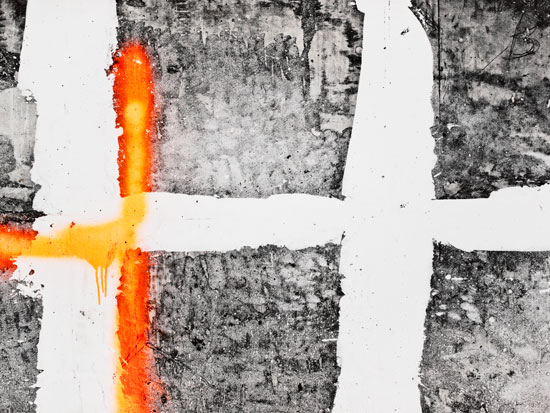 By now I feel as if every bit of concrete on the streets of the city is my personal friend. Time to move on. However, I'm still fascinated by how people leave their mark in the ever changing, stony face of the city. In that sense, it seems obvious to record the fleeting surfaces of the vertical sphere as well – houses that are still growing (as in: being built), and the temporary life of builders and designers inside of them.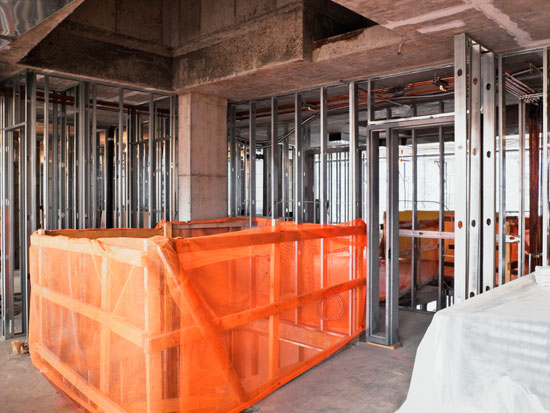 I wonder how difficult it must be to achieve that – to make your mark as an architect – in the sea of concrete that is Manhattan. A project that immediately interested me is "The Dillon," designed by Smith-Miller + Hawkinson Architects LLP. You can have a look at it here. They were very kind and gave me access to the site. I came back with half a dozen early sketches that serve my own purposes, two of which you see here, with more to follow. Many thanks also to Building Connexions, who initiated the contact and who will be featuring my Manhattan movie on their site once it goes live in a couple of weeks. More on them then.