Finally I'm back home in northern Italy, settling in for a few weeks of favorite dishes. I'm starting with a scaloppine dish that is easier to prepare in Italy than elsewhere, because lots of places sell high-quality thin slices of beef, so-called fettine di manzo. When people speak of scaloppine, they usually mean veal. But there's a kind of beef here that looks like an in-between thing, not quite as dark as you would normally expect when buying beef. And it's wonderful for scaloppine dishes that involve ingredients—like oranges—that might just be a bit too flavorful for veal. The fettine take very little time to cook. So before I get to this, everything else must be pretty much ready. I'm starting by washing some beautiful tiny tomatoes, full of flavor.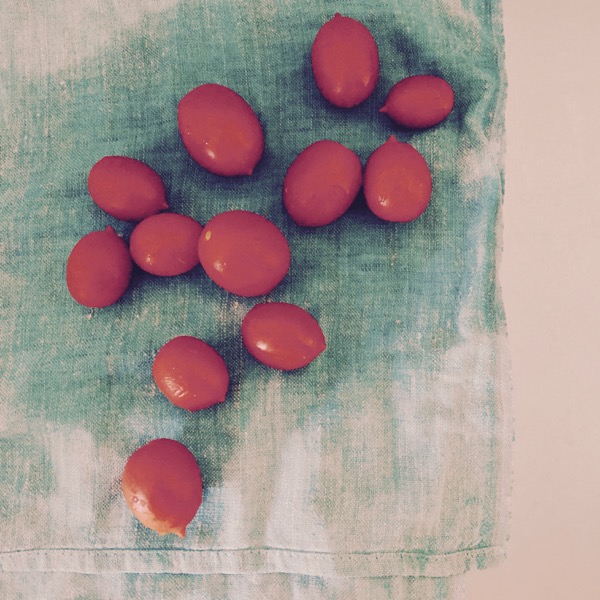 Next I cut up two large peppers into large chunks, placing them a pan with olive oil. This will take a bit to cook. To avoid burning, I'm adding a tiny bit of water at the beginning. After a few minutes, there'll be moisture from the vegetables themselves, and you can slowly cook the peppers in their own juice.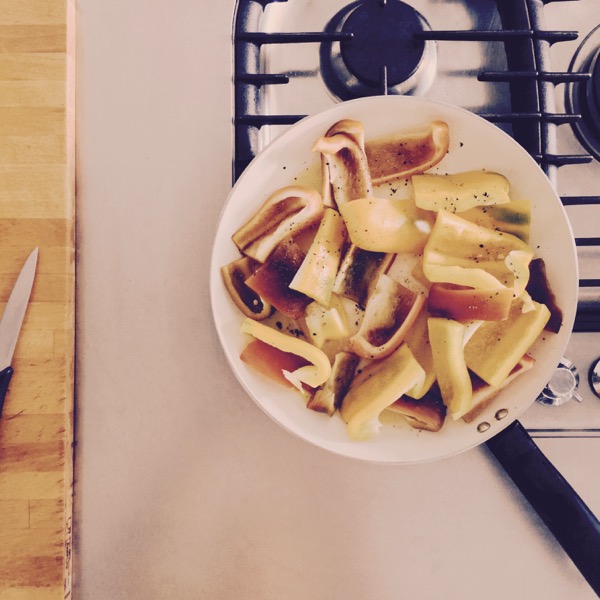 My other side-dish is risotto with tomatoes and herbs. In the past, I used to buy Arborio rice. But recently I've come to prefer the somewhat firmer texture of Carnaroli rice. Either way this will take twenty minutes, so it's good to get it started right away.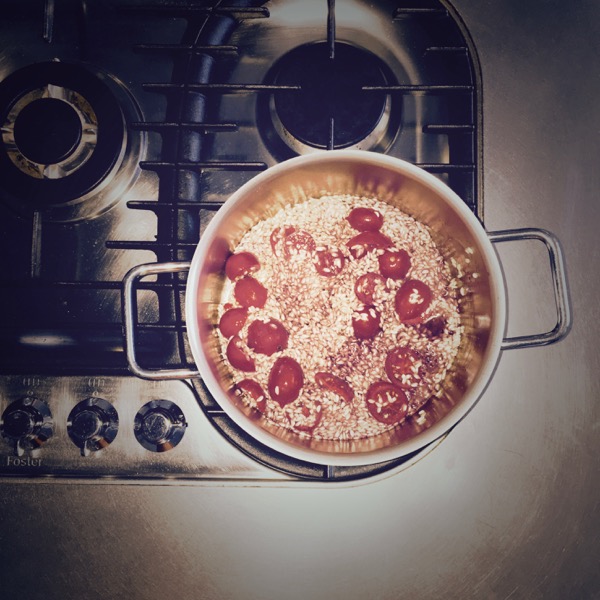 Now I'm cutting up a large orange.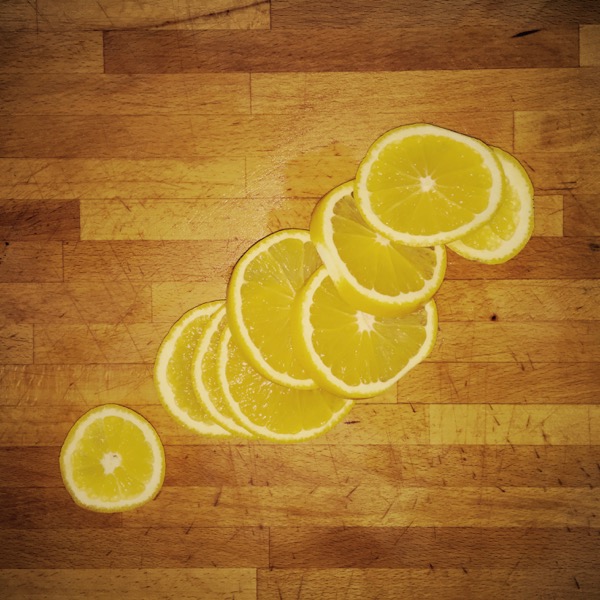 Meanwhile the risotto is almost done. I'm putting some fresh and fragrant herbs on top, right before it's ready to be served.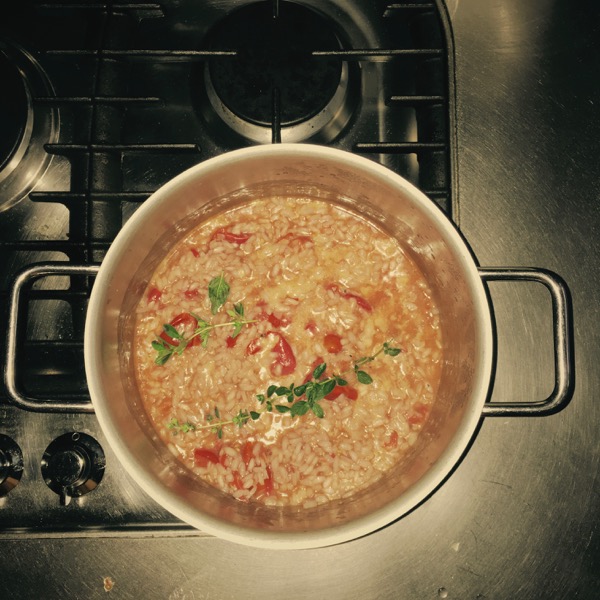 Time to put the meat into a pan with olive oil. Once the fettine are browned on one side, turn and add the oranges, squeezing some of the slices of orange a bit so that the meat can soak up some orange juice.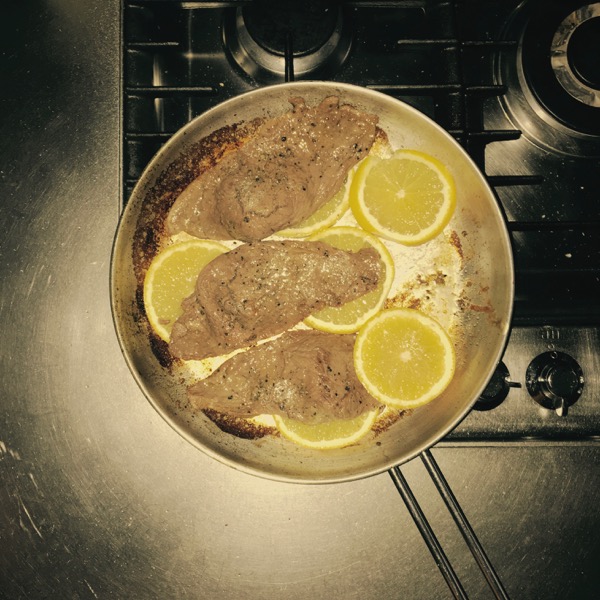 Time for dinner! I hope you'll want to give this a try.