Last summer, I started to teach myself how to barbecue with an electric outdoor grill. My family used to have a gas grill but I never really liked it. So the idea of an electric grill came up. The grill-masters in my family were disinclined, thinking it's not the real thing. Well, maybe it isn't, but my experience with cooking is that everything needs practice. So I took over the role of outdoor chef and started to experiment. My first attempts at grilling slices of potatoes were disheartening: either the potatoes were still hard inside or they were rather too black outside. But I kept at it, and this summer my guests tell me they love the results. I'll be posting some recipes, with tips and tricks on how to make it work. First round: salmerino with vegetables.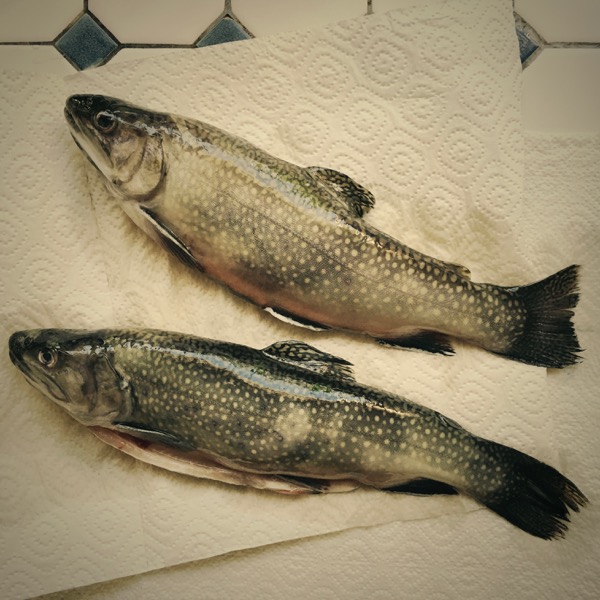 I start by washing and drying the fish. These lovely Saiblinge, as Bavarians call them, come from a fruit and vegetable stall that sells fish once a week, caught the very same morning. Now, before it all starts, is the time to prepare against the too-raw-inside-yet-burnt-outside dangers. With fish, I found, the best thing is moisture inside, which is supplied by slices of lemon, and olive oil on the outside.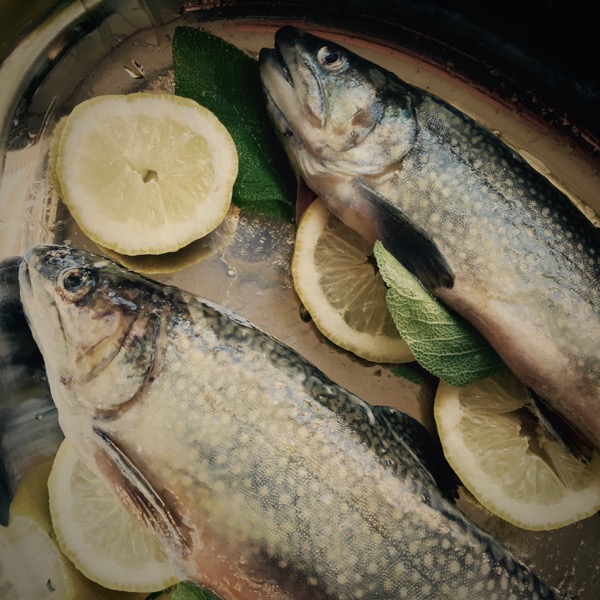 In addition to lemon, I'm putting sage and salt and pepper inside the fish, and I let it marinade for a bit while I'm cutting up vegetables, starting with some lovely radishes. I put pretty much all vegetables on the grill. Today: fennel and carrot, sliced into pieces of roughly the same size and marinaded in olive oil, salt, and pepper.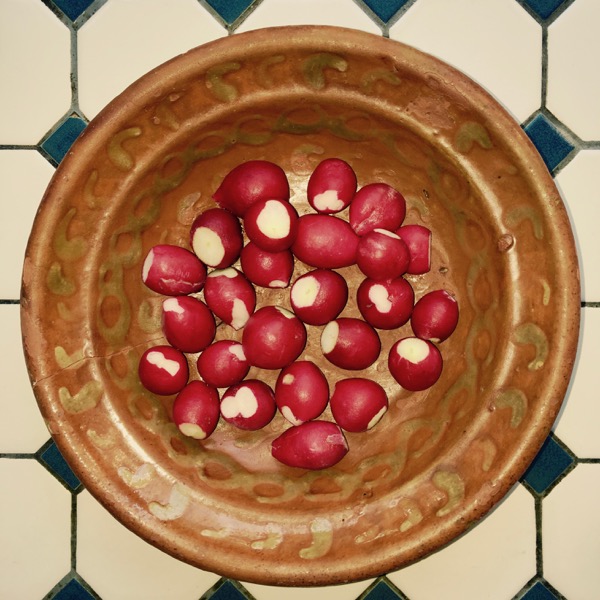 I put the fish on the grill while it's just warming up, so even though the fish will easily slide away, this isn't too hard—so far, you can't burn your hands! Then I grill it on one side for bit while closing the grill's lid, so that the inside of the fish cooks nicely. There's just one tricky moment: when you open the grill again to turn the fish around. The fish are already a bit less slippery, but I'm still glad once they are upside-down, ready to be grilled from the other side. Now is the moment to add the vegetables, and in addition I'm putting some large leaves of sage into oil, grilling them separately.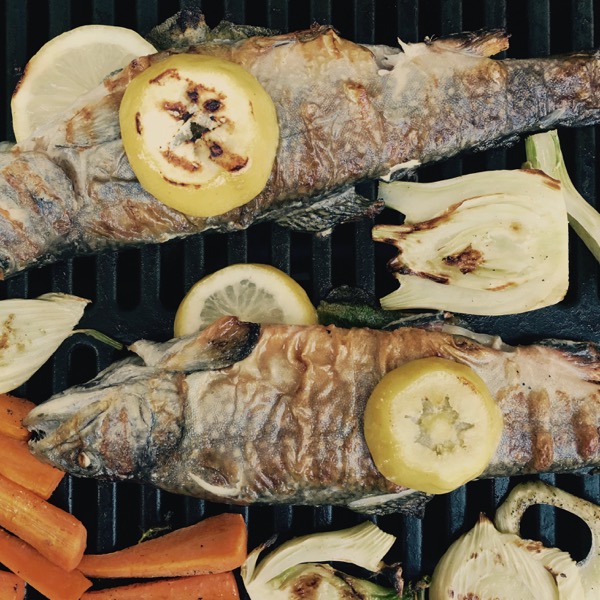 Time to lay the table. I've come to enjoy Bavarian water a lot, so here's the carafe I'm using for tap water.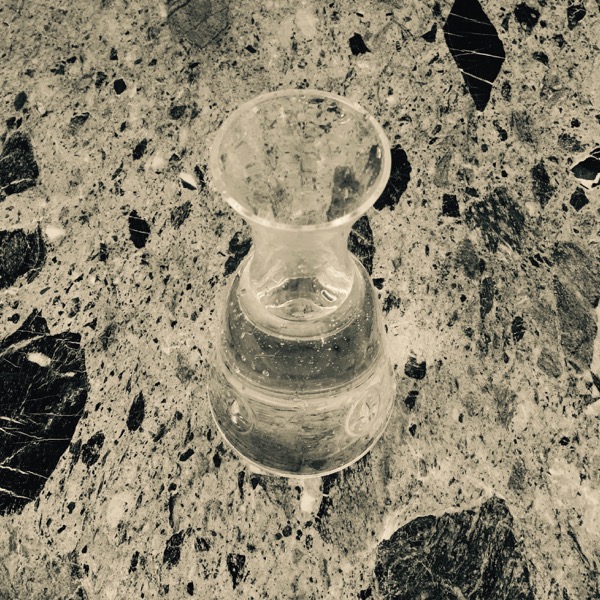 Before serving, I cut off the fish-heads and tails. Some of my guests are a bit faint-hearted, or they just find it difficult to navigate a full plate with a whole fish and side dishes.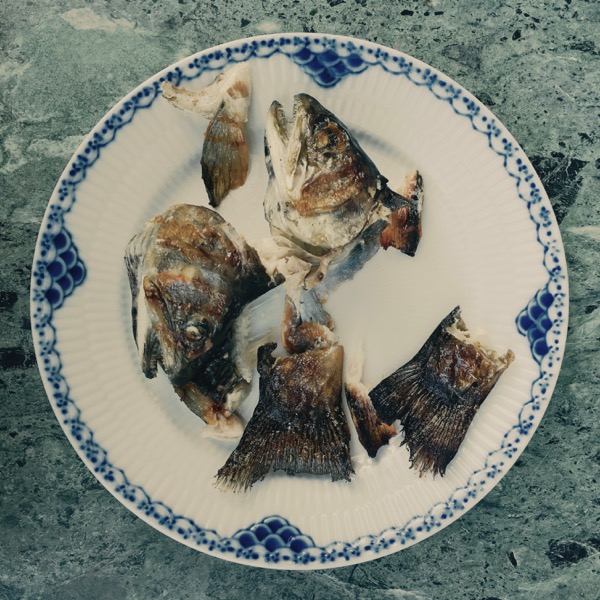 And now dinner is ready. I hope you'll want to try it too!