While the MoMA, regrettably, is not yet at a point where they buy *every* image that I made (and, consequently, these have to linger in the commercial field some more time), I always liked to photograph animals.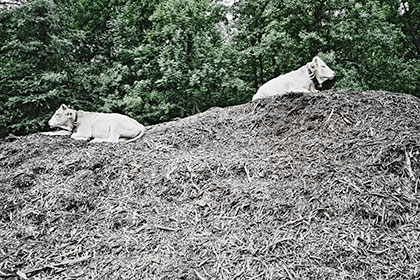 These three are from early 2002, if I remember correctly, the last year that I used film. The cows are Bavarian through and through, just like me. One frame, another one as a backup (standing in the midst of a huge pile of cow leftovers), and I knew I had what I wanted.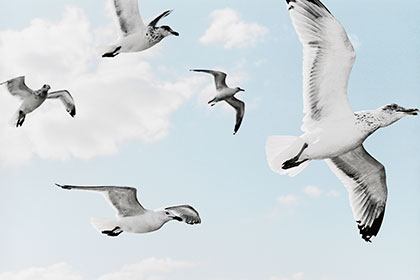 The seagulls were following the Staten Island Ferry, and with them it took me about 15 frames until I thought I'd have one that I liked.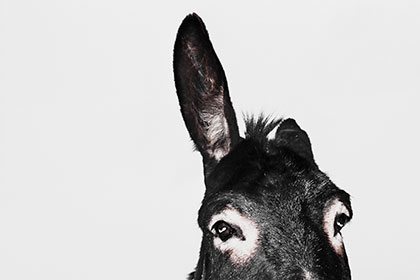 The image of the young donkey was licensed for a Labor campaign in England. He's from Bavaria too, near the town where I was raised. About two seconds after I made this, he got severely kicked by his papa donkey for having his photograph taken. I found that interesting.