After our somewhat strained meeting at the Mercato Centrale in Firenze, I invited Jens for a homecooked meal. He was eager to leave the plains, running off to the mountains, but I had a strong argument. I was going to make some rather mountainy (is that a word? – it must be!) food, a kind of brioche filled with apricots, part of the Austrian ancestry of northern Italian cooking. But I was going to do so only under one condition: that he documented it, every step along the way. Jens has annoyed me lately by his new commitment to make, on principle, only photographs that are *useless*. How am I to write about delicious treats if I do not have images to go with it?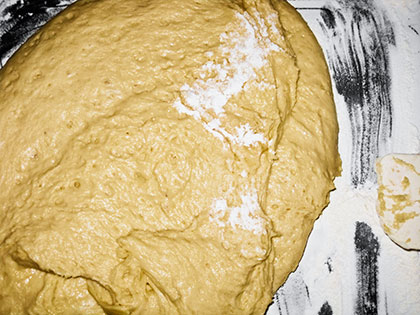 Austrians call this wonderfully simple food 'Nudeln,' that is, 'pasta,' which basically just means 'things made from dough.' It is such a generic piece of baking that this generic name is quite appropriate. You can make it with almost any fruit, and in comes in all kinds of shapes. The key is to make some truly soft yeast dough, and to find some ripe apricots or peaches or plums. If the fruit is hard and tasteless (as it sometimes is even in Italy), cut it up and cook it for a minute in lemon juice and a bit of sugar.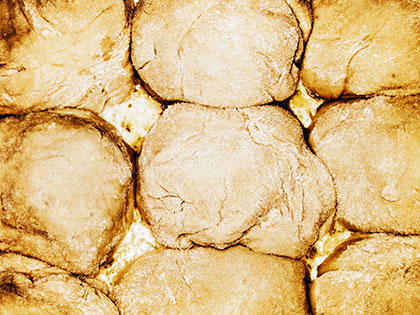 Once the dough has risen, you take a small amount, roll it into a little ball, and put your fruit in the middle. Now it goes into the baking pan, soon to be joined by more of its kind. At the bottom of the baking pan, put some butter and a tiny bit of sugar. That makes for a nice crust. Bake it until it looks nicely brown, and when you take it out of the oven, sprinkle a bit of powered sugar on top. Jens thought it was worth it, not just the work that I put into it, but also his temporary willingness to photograph the banal.