Before I recommend to you *the* must have gadget for the coming summer, let me briefly tell you why I bought one for myself in the first place. This week I strolled down to Chelsea, to take a look at the Bernd and Hilla Becher show at Sonnabend, and the latest Andreas Gursky stuff at Matthew Marks (well, the art world must be small, when two teachers from Düsseldorf and their student show practically next door to each other half way around the globe, in two of Chelsea's most expensive galleries…). Being a native German myself, I hate to say this: I could not believe how boring both shows are (the smart and subtle exhibition of Dutchman Erwin Olaf's work at Hasted Hunt reconciled me quite a bit though).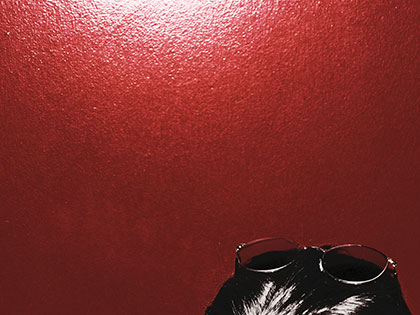 Maybe part of the disappointment comes from the fact that the Düsseldorf stuff is on display everywhere. And I guess that if one makes repetition a core foundation of one's work, like the Bechers do, one has to do it playfully, with a lot of inventiveness and irony, like pop art (or, for that matter, Matisse). I am sorry to say that, to me, the Bechers come across like bean counters. There's not the tiniest smile lurking in their photos. The most recent work from some of their students only adds to the frustration. To me, the Düsseldorf school and their countless imitators look a little dead right now.
So it struck me: This is the time to get a small, fun camera, and go for something a lot more unpretentious. And by that I don't mean reportage! After all, what's the point in *documenting* for example mass tourism? I think one should go all the way instead, and become a tourist oneself. For that you'll need a small digital camera, just like every other tourist uses it. There are of course zillions of those on the market, but three of them stand out: The Canon "Powershot" (yay) G7, the Ricoh GX-100, and the Nikon "Coolpix" (yay…) P5000. I ended up with the Nikon (the test photos in this entry are all taken with it), and here is why: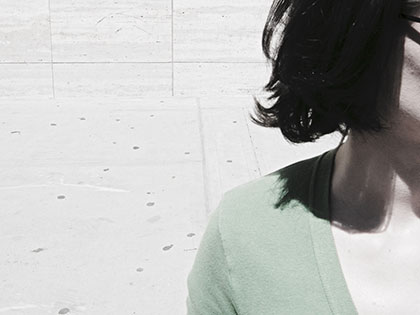 If you ever want to do serious post-processing, you should get yourself a camera that gives you an option to take photos in Raw format (preferably the open Raw format DNG). Unfortunately, the major camera brands have increasingly dropped Raw support for Digicams, simply because they want the more "serious" users to upgrade to one of their much more profitable DSLRs, with several extra lenses and other stuff. Ricoh is a very small player in the camera business and they don't offer DSLRs – hence no need to protect higher priced cameras, and hence they give you Raw in several of their Digicams. The new Ricoh GX-100 with its DNG format looks like a winner in that regard. But there seems to be a problem with the sensor. If you torture the files like I usually do, some nasty banding becomes visible. Another disadvantage: For my purposes, the zoom range favors wide angle too much and lacks range on the longer end.
On to the Canon. Unfortunately, the Powershot G7 does not pass the grandmother test for me. By that I mean: Could grandmother use it without getting confused? (Inevitably, with the 6-month refresh cycles in the Digicam market, I need an outlet for whatever I discard in the near future, and that's where grandmothers, aunts, etc., come in.) Canon, and that's not typical for them, has designed the G7 in some kind of retro fashion. I can barely hold this camera without touching half a dozen buttons and levers (which means: the less meticulous and more senior members of my family will press all buttons at once). The whole user interface simply feels too "busy" for me. Then there is a serious mismatch between the optical finder and the actual frame: The optical finder not only shows much less (which is kind of normal with this type of camera), but the frame is also seriously shifted. All this, combined with the fact that the camera does not provide Raw format, made me look further.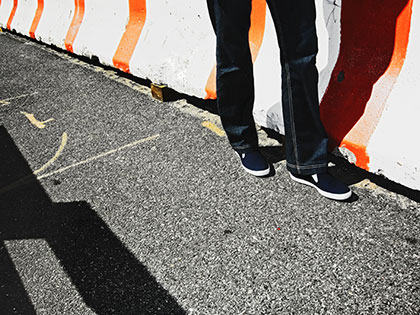 The Nikon lacks Raw as well. Shame on them. On top of that, even in the "Fine" setting, JPEG compression is pretty strong (but surprisingly I cannot see any significant amount of JPEG artifacts that would bother me; while a "Superfine" option would certainly be very welcome, Nikon apparently has done a good job on finding an acceptable balance). The camera is also relatively slow, even for Digicam standards, but for my purposes this is not a problem. On the pro side: The camera is very well designed – very efficient and refined once you get the hang of it. While it does not offer a live histogram, the histogram in image review mode does it for me. The lens distorts quite a bit in its wide angle setting, but otherwise it is truly excellent – no distortions to speak of once you zoom in, and razor sharp from corner to corner. The image stabilization works very well – and you'll need it, because noise, just like with almost any other Digicam, is excessive over ISO 200 (I only use ISO 100 with the Nikon, mostly without flash; with image stabilization and a steady hand that goes a long way).
Can one use the Nikon for professional work? There is one factor that, to some extent, alleviates the pain of the missing Raw format: The advent of nondestructive editing software such as Adobe Lightroom. While Lightroom does not make a JPEG any better per se, the workflow benefits a lot. I did import the camera JPEGs into Lightroom (as referenced files), tried to get them into shape there as much as possible, then exported to Photoshop as 16 bit Tiff, did some pretty heavy contrast adjustments there, and then resized the images with the help of some intricate tricks I've learned over the years, to an industry standard 50 MB Tiff (8 bit per channel, Adobe RGB 1998). The resulting files look quite good to me. Perspective is of course much "denser" compared to a file from a 35 mm digital camera, but I actually like that (if you're obsessed with detail, take a look a the last image: this is a 100 percent crop from the third image, slightly sharpened for the web). I would be confident to print at any size with good results from these files. Just make sure to strip the Exif data before you give the file to a client – otherwise you might get some odd questions why you think you can use this kind of camera for commercial work…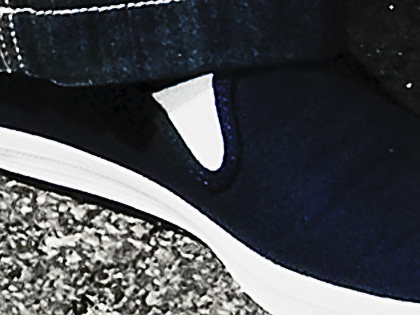 And your Chelsea show? Don't worry – from a purely technical standpoint, and if you look closely, the Gursky prints reveal some pretty questionable Photoshop work. He is using a Hasselblad with a digital back, for the price of which you could buy roughly 100 Nikon Coolpix P5000 cameras (and that's just counting the Hasselblad body and digital back, without any lenses). The bitter truth for the gear heads is that, today, 80 percent of the resulting image quality depend on your post processing skills, not on your camera. And if you really want to go for some kind of high resolution, tableau-type look, you can always stitch together your Coolpix shots (as does Gursky with his Hasselblad files). But that of course would defeat the purpose of using a Digicam!